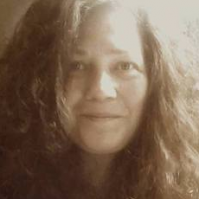 Persephone Vandegrift
Historical Fiction, Literary Fiction, Fantasy, Children's
Profession

Author, Screenwriter, Filmmaker
Persephone Vandegrift is a multi award-winning screenwriter, filmmaker, playwright, and author. She is the writer/creator of The Very Fairy Series, illustrated by fantasy artist, Kristijan Vostner.

Whether TV, stage, film or fiction, she is always looking for new ways to tell a story. She writes to find the heart of the story and works even harder to give it the best creative outlet possible. Her plays have been produced across the US and her poetry and short fiction published internationally.

Her screenplays and TV pilots have won international awards in the drama, period/biopic, fantasy, and romantic comedy genres. Alongside several feature and TV projects currently in development, she is also an avid adapter of classical Greek plays for the stage.
Persephone Vandegrift Books
A good book is an event in my life.
Stendhal